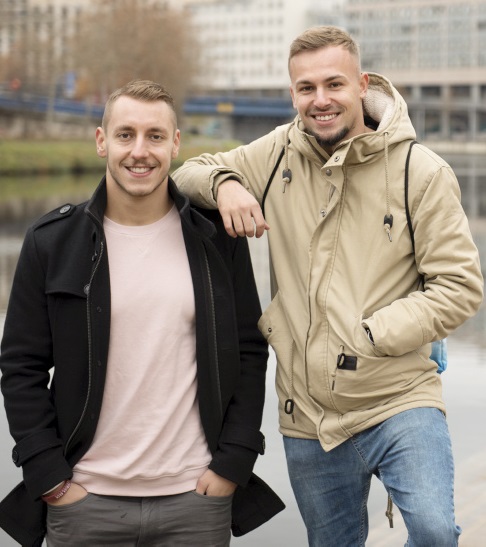 A warm welcome. We are Chris and Tibor. In our time being close friends, we often discussed social and global grievances. One day we decided to stop the talk and start to do something about it, in order to contribute to a positive change. The journey of Blue Future Project started with a simple and paradoxical question:
» Why does poverty increase,
even though the world donates so much money to Africa? «
A question that we couldn't get our heads around and which we had to pursue. In order to be able to act independently of Western ideologies, we decided to learn exclusively from African experts. They understand the circumstances, as well as the the culture better than us and know what the locals need. Those experts taught us that investments in people, opportunities and local solutions, rather than short term aid, is needed. This is why we invest in jobs to empower people, in order for them to solve their regional issues. With locals, for locals.