Our Products from Tanzania
Create access to clean water to one person
By purchasing our in Tanzania handmade 'Maji' Bracelet, you create access to clean water to one person. Thank you for changing the world!
Our mineral water from Germany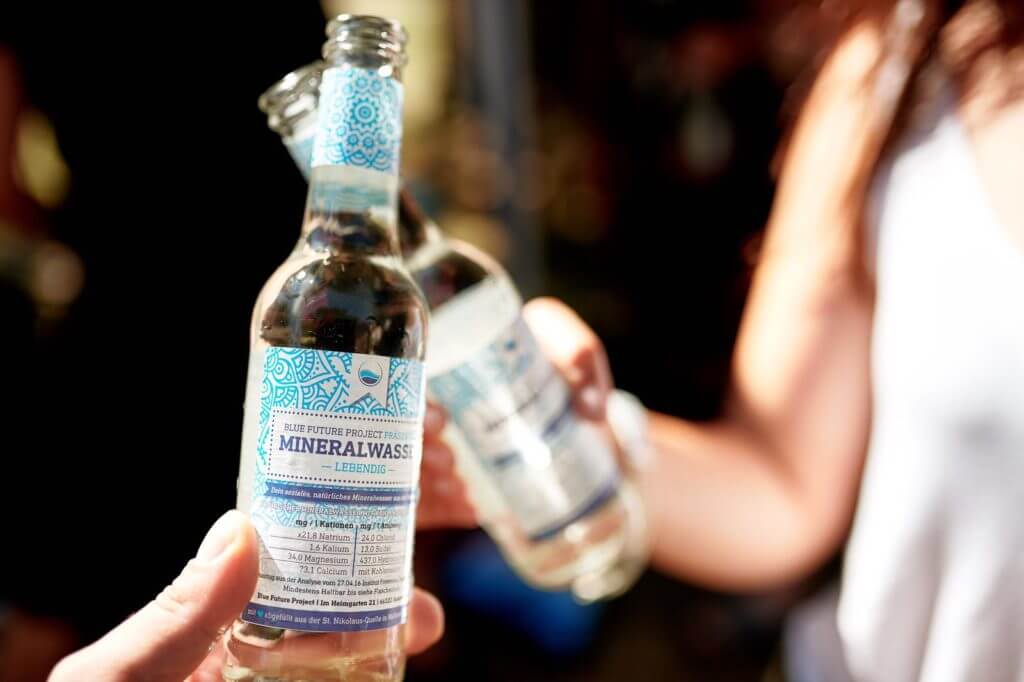 Your social and regional mineral water
Your thirst creates access to clean water! The consumption of our water supports us in creating many Waterstations. Our water is bottled with love in Schwollen, Germany.
You own a restaurant/bar/café and want to offer our water? You want your favorite bar to serve our water? These are our retailers: